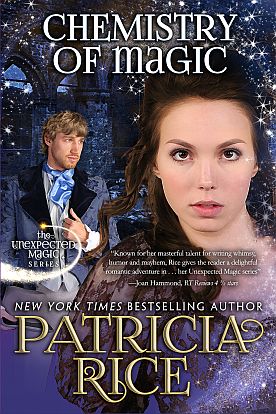 A dying viscount, a bookish botanist, and the marriage of convenience that becomes. . . inconvenient. . .
Viscount "Devil" Dare is dying. To secure the future of his sisters, industrialist Dare agrees to a marriage of convenience with botanist Emilia McDowell in order for her to inherit her grandfather's estate. Except Dare's desire for an heir is terribly inconvenient for Emilia--her healing gift could kill her if she touches her new husband.
Order Now!
Endorsements
"Patricia Rice weaves magical love stories" - Mary Jo Putney, NY Times Bestselling Author
"Known for her masterful talent for writing whimsy, humor and mayhem, Rice gives the reader a delightful romantic adventure in . . . her Unexpected Magic series"—Joan Hammond, RT Reviews 4 ½ stars
Other Books in "Unexpected Magic"