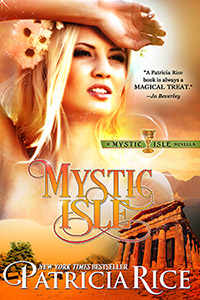 Mystic Isle Prequel
by Patricia Rice
$2.99 99¢ for a limited time at Book View Cafe.
(Novella) ISBN: 978-1-61138-358-4
Order a copy from Book View Cafe
Newly appointed priestess to the Temple of Aelynn, Tasia Olympus is burdened with the greatest task to face any leader — saving her acolytes from a tsunami and finding them a new home. Her ability to communicate with the goddess cannot tell her how to protect three dozen virgins and an equal number of soldiers and sailors as they flee their doomed island.
Experienced captain, Nautilus the Navigator, can tackle storms and sea, but obeying a young Seer who tells him to sail impossible shoals requires a level of belief that he doesn't possess. Giving up his future for a priestess who must remain untouched was not the payment he'd expected for his years of service.
Together, they must build a new home and sanctuary out of a volcanic island that promises plenty to those willing to sacrifice all they know for a future they can't predict.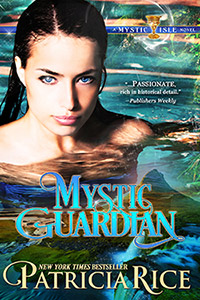 Mystic Guadian
Isbn: 978161138- 359-1 ebook $4.99
978161138 361 4 POD $12.99

Aelynn, a tropical island veiled from human sight, magically protects a sacred chalice. When a beautiful maiden washes ashore from the outside world and steals the chalice, she sets in motion dangerous and far-reaching consequences…
Trystan l'Enforcer is Aelynn's powerful guardian. To guarantee the isle's safety, he plans to marry into a magically powerful family. His ambition is thwarted when his ship carries a sultry beauty onto the island's hidden shores. She stirs a carnal hunger that risks everything he is and must be…and now he must work with her to recover Aelynn's most sacred object before chaotic forces can destroy paradise.
Now available, reissues of the Mystic trilogy.
Order Mystic Rider from Amazon
Order Mystic Warrior from Amazon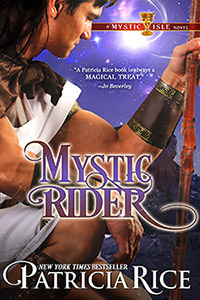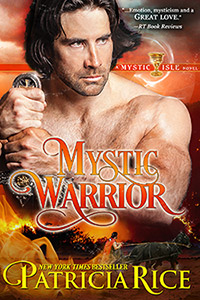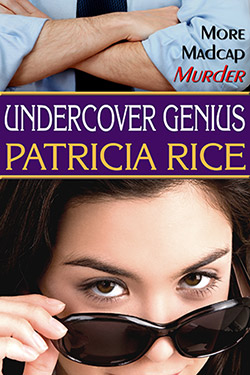 Now available
UNDERCOVER GENIUS
The Family Genius Mysteries
Complex conspiracies to the right, dastardly deaths to the left, and all Ana wants to do is save her family's inheritance.
When her half-sister Patra arrives on the Maximillian mansion doorstep with the news that Patra's father was murdered and the killers are after Patra, Ana is off on another race to protect her eccentric family. Graham, the hunky spy in the attic who holds the mansion ransom, has a stake in this mystery if he wants to prevent Ana and her family from turning his high tech bat cave into Grand Central Station.
While Ana unravels a tangle of gangsters and media moguls, she's also saving Patra from murderous zombie racers and preventing brother Nick from exacting justice by wrapping their coked-up lawyer in a rug and smuggling him through customs.
Murder in Ana's world comes accompanied by mayhem and madness...and a sexy glimpse of the man who holds their inheritance hostage.
BVC release date 2/11/14
ISBN: 978161138 344 7 ebook
978 1 61138 346 1 POD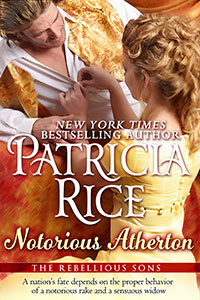 Notorious Atherton
If you'll remember, Nick from the earlier Rebellious Sons books (   WICKED WYCKERLY and DEVILISH MONTAGUE), is a laid-back man about town not much inclined to do more than escort the ladies about. Or so we're led to believe! Find out the truth—the e-book is now available at Amazon, Nook and at iTunes, and the print version is also available. Read an excerpt.

The Pirate meets the Princess
Nora Adams is a schoolteacher and a poor seaman's widow--until the day she inherits a fortune and is sent to London to deliver a mysterious message to a foreign princess—who looks surprisingly like Nora. Once Princess Elena receives Nora's missive, she steals Nora's identity and vanishes. Left to fend for herself in ill-fitting royal shoes, Nora determinedly sets out in search of the royal escapee.
Nick Atherton long ago retired from his villainous life of piracy, but he's dragged out of his role as fashionable fribble to protect the princess—rather, the impostor. Nick would far rather seduce the comely widow, but first he will have to dodge French spies and pursue misbehaving royalty.

For the fate of a nation and a princess, Devil Nick takes to the high seas again, but will his illegal exploits cost him the respectable woman he loves?
Damn Him to Hell, the second in the Jamie Quaid Saturn's Daughters series, is scheduled for June 25th 2013.
I'm continuing to add backlist to my e-book reissues. Keep up to date by checking the Book menu above . You'll find lists of all my previous print titles and series, and if you'll click on the e-book link, or check my page at Backlist Ebooks you can see what's currently available electronically.
Drop by my Facebook or blog pages or send me a note anytime—I love to hear from readers.