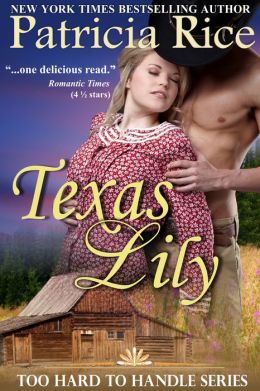 Swept off her feet by the faithless father of her child and married without love to a powerful Texas rancher, lovely widow Lily Porter finds new romance--and treachery--with Cade, a half-Apache, half-Mexican aristocrat with a secret that threatens their love...
About the Book
Widowed Lily Porter is a woman alone, with a child to raise and a ranch to run. In a land aflame with violence and ripe for rebellion, where women are expected to be seen and not heard, Lily needs a man to stand up for her.
The only man who offers is just called Cade, part Apache, part Mexican grandee. He possesses the power and passion Lily needs. But his past contains secrets that can destroy them, even as he joins with Lily in a struggle against treachery and terror—and in a love she would risk anything not to lose.
Other Books in "Too Hard to Handle"