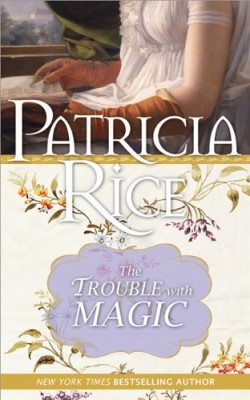 Is Her Magic a Gift or a Curse...?
About the Book
Is Her Magic a Gift or a Curse…?
All the Malcolms have some magic, but Lady Felicity's ability to read people's emotions simply by touching them or their possessions overwhelms her. She's reached a marriageable age, but how can she ever wed when she can see so clearly a man's guilty secrets?
Only He Can Tell the Difference…
Ewen Ives, itinerant rake and adventurous inventor, knows better than to underestimate the mischief of the Malcolms. But sparks fly when he encounters Felicity, and Ewen can't seem to refuse her plea for assistance…
"Rice's enchanting book is truly spellbinding."—Booklist
"You can always count on Patricia Rice for an entertaining story with just the right mix of romance, humor, and emotion."—The Romantic Reader
"Patricia Rice's historicals are deliciously fresh, sexy fun. Never has the battle of the sexes been more charming!"—Mary Jo Putney, New York Times bestselling author
Other Books in "Magical Malcolms"