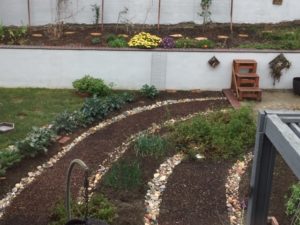 My husband has turned our backyard into a vegetable garden. Peas, spinach, and green onions are up, tomatoes left over from last fall are still producing tiny red balls we can use in salads, and the broccoli is ready for consumption.
And this is the month the first book in the School of Magic, my new historical romance series, is out! I'd love to hear how you like my Malcolms and Ives as they venture into the Victorian era, with all the exciting new inventions they can put to interesting uses!
My newsletter contained a giveaway to celebrate St. Patrick's Day.
If you don't already receive the newsletter, you can sign up on my website https://patriciarice.com/ . You'll receive a novella available only to my readers and other freebies, plus travel tales, recipes, and sneak peaks into the next book!