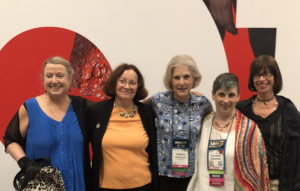 I'm on Instagram now! If you're there, come find me. Should I ever collect my brains again, I'll post more regularly. Right now, I'm just posting whatever I can squeeze out of my phone. <G>
In my newsletter, I had lots of lovely photos of author friends I visited while in NYC, did you receive one?
You can sign up on my website.  You'll not only receive a novella available only to my readers and other freebies, but then you will never miss another reader-only bargain, my travel tales, recipes, and sneak peaks into the next book!