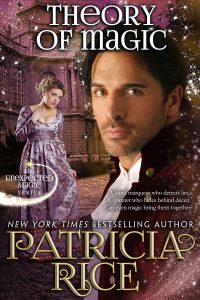 An old argument, currently revived and raging around the internet, is the one where some people insist authors cannot write about any ethnicity/race/religion/sex but their own—which pretty much leaves the entire library to white male writers since there are far more of them than anyone else.
Yes, I agree that a strong female/African/Muslim point-of-view character would probably be stronger were the author of the same persuasion. But to tell me I can only write from the heroine's POV because I'm female… Uh uh, I don't think so. If all my heroines were of the same ethnicity/race/religion/sex as me, my only titles would be the Misadventures of a Spotted White Non-Affiliated Lady of Uncertain Genetics. There's a big yawn for you.
Let's face it, folks: Fiction is making stuff up. That's what authors are paid to do—to pull ideas, characters, stories, times, and places out of their heads and put them on paper for others to enjoy or talk about. If I write about a Martian hermaphrodite, and you happen to be a Martian hermaphrodite and disagree with how I've written my character, that's your choice. I'm good with that. Go ahead and disagree. Write your own story. But understand you're not the only Martian hermaphrodite on the planet. I stand behind my character because s/he came out of my head, s/he's mine. S/he is Not You.
My imagination comes in all colors, sizes, shapes, and levels of historical authenticity. I research my characters to the extent necessary for the type of book I write, which is usually directly related to the type of book I read. So, yes, it might be nice if writers write what they know—as long as readers accept that what we know is often in the  books we read.
And do these cultural control-enthusiasts expect us to only read what we are? Can I not read, appreciate, and understand the Martian experience because I'm from Earth? I'm not looking for rants, but any and all thoughtful perspectives.
And while I'm here, THEORY OF MAGIC comes out July 26. It's about two very large, quite white, English people of Anglican orientation, and I'm pretty sure I'm not any of those unless spotted counts as white.