I think everyone understands the delicate line we all walk between looking after our own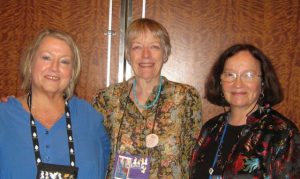 interests and looking after friends and family. So I hope you'll understand that I've been treading that line a lot lately. It's really hard to keep our balance when the unexpected occurs, even harder when tragedy strikes. We're pulled toward those who need us most and forget the mundane. If you want to see what has me spinning, please read the post in the Word Wench blog about losing Jo Beverley.
My book characters probably reflect some of my own dilemma on how to handle this tight rope, because they're human, and I want them to take familiar human paths, but I've never really considered this a theme until this week. As WHISPER OF MAGIC gets ready for release and I struggle through the current manuscript, I have become aware from my own struggle for balance that family, friends, duty, and my characters' own selfish desires all provide conflict in my books. Awareness apparently comes through living and losing.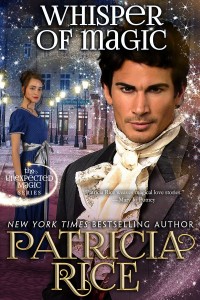 I don't know how much of "me" can be found in WHISPER's Lord Erran Ives, a brilliant barrister with a dangerous gift of persuasion. But his struggles to find the dividing line between his own needs and his family's should be familiar to most of us. And of course, because he's young and this is romance, when a lovely woman with a celestial voice is thrown in his path, his struggles are completely derailed. And now that I think about it, the ending might be symbolic for all of us trying to keep our heads above water!
Do you have any secrets for balancing "me" needs and "family/friends" needs?