E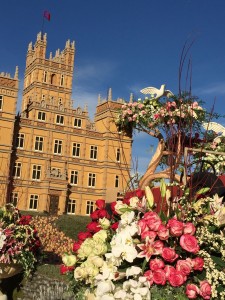 ver since I was a little kid in snowy Kentucky, I watched the Rose Parade on TV and vowed one day I would live in sunny California and see the parade.
Two and a half years ago, I made part of that dream happen when we moved to southern California. Two years ago, we saw the Rose Parade from the bleachers. That wasn't enough. It's hard to really see the floats from the side of the road.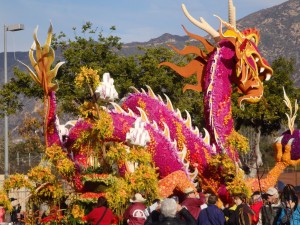 Today, we got to walk right up to the floats and admire the amazingly creative artistry involved in building them. What is even more astonishing is that California has been in a drought for four years, and flowers are in short supply. The designers had to use dry grasses, leaves, bark, and any other natural substance at hand to create the floats.
We took a million pictures, minimum! Here's a detail of the dragon float. I know the bands and the costumed characters are a wonderful, exciting part of the parade–but it's the flowers and sunshine that lit my dark childhood days. I wish I lived closer so I could be part of the wonder of creating these marvelous floats!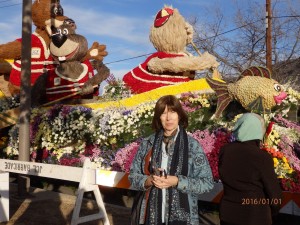 Are you creating dreams to work toward? Tell me!